Healthcare and Homelessness Pilot
What is the Healthcare and Homelessness Pilot?
In December 2020, Community Solutions and the Institute for Healthcare Improvement launched a pilot seeking to answer this question and lay the groundwork for spread and scale of solutions nationally. Building on an increasing awareness by health systems that they have an "anchor mission" to better support and invest in the overall health of communities they serve, this pilot brings together local health systems and homeless response systems from 5 communities involved in the Built for Zero initiative.
Participating pilot sites and health care partners
Bakersfield/Kern County, California – Kaiser Permanente, CommonSpirit Health
Washington County, Oregon – Kaiser Permanente, Providence Health System
Sacramento County, California – Kaiser Permanente, CommonSpirit Health, University of California – Davis Health, Sutter Health
Anchorage, Alaska – Providence St. Joseph Health
Chattanooga, Tennessee – CommonSpirit Health
How health care can help create structural change
We've identified five "pillar" areas that together we believe will lead to a comprehensive, meaningful role for a health system in their community.
Inflow
Prevent the inflow of individuals into chronic homelessness
Commitment
Build sustained belief in and commitment to ending homelessness at the population level
Governance
Establish shared language and mechanisms for collaboration, measurement and governance
Housing placements
Increase housing placements and retention rates for
those experiencing chronic homelessness
Financing
Establish and build upon financial mechanisms aligned to reducing and ending chronic homelessness
Want to learn more?
Case Studies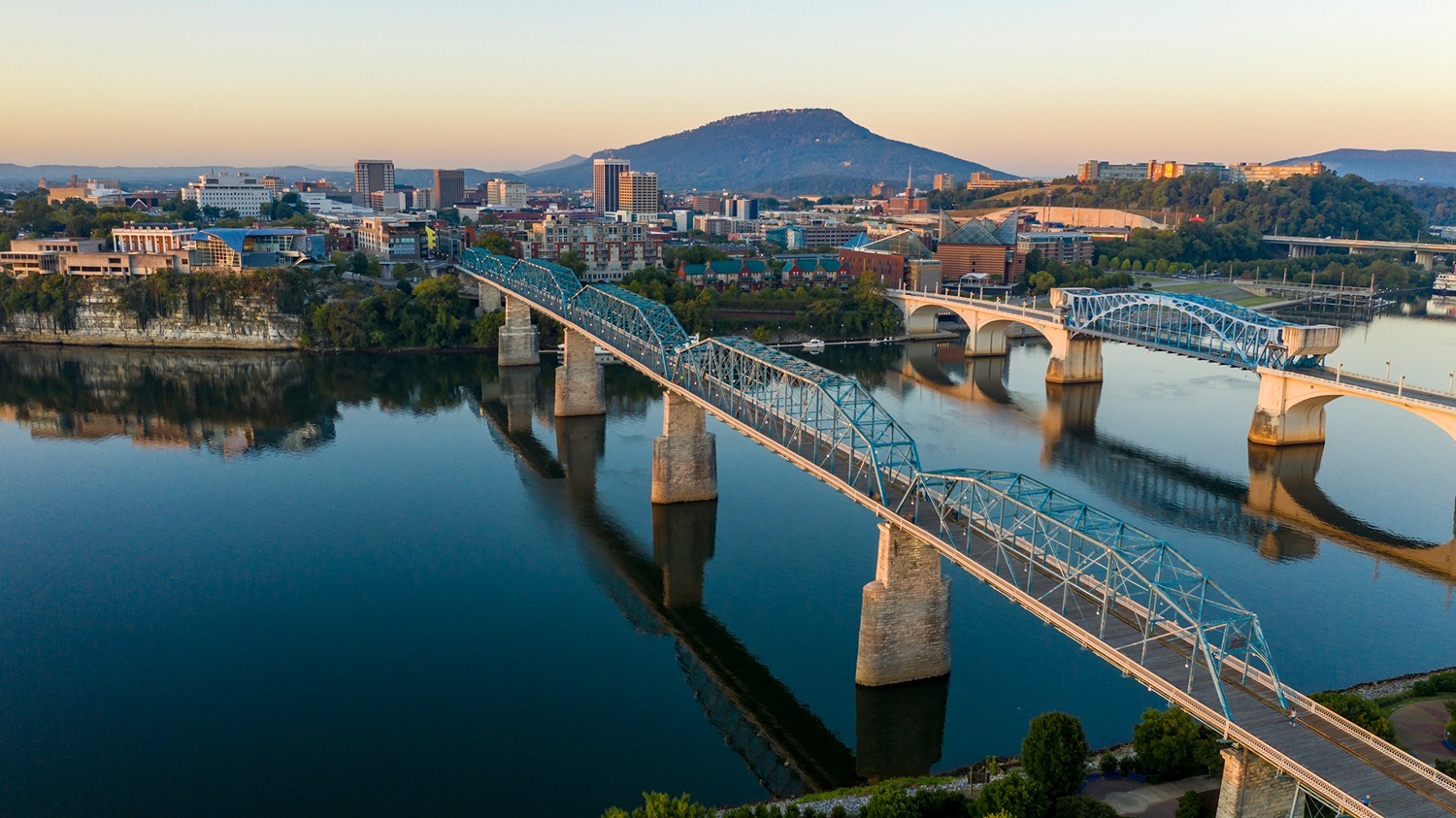 FEATURED CASE STUDY
HEALTH CARE IS KEY TO COORDINATING HOMELESSNESS SOLUTIONS
The homelessness response system in Chattanooga, Tennessee, is a year into a pilot with CommonSpirit Health to model the role health systems can play in helping end chronic homelessness.
---
WORKSHOPS
Recordings, Slides & Notes
---
All Pilot Site Call Recordings & Slides
Quarterly Workshop recordings & notes
Any other relevant workshop content
PILOT TOOLKIT
Tools to support your work and projects
---
Data Toolkits from BfZ
Healthcare tools from IHI
Relevant research & reports
STORYBOARDS & NOTES
Working slides, call notes and storyboards
---
Storyboards for each community
Working slides (updated monthly)
Other relevant notes & documents