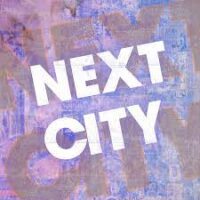 In decades past, Rockford, Illinois, was a manufacturing hotbed. Sitting 90 miles northwest of Chicago, Rockford was the second largest furniture manufacturer in the U.S. during the first half of the 20th century. But, like many other places across the Rust Belt, as World Wars I and II came and went, so did the manufacturing industry that Rockford relied on. The recessions of the '70s and '80s were particularly damaging for the region, with manufacturing jobs declining by 34% between 1950 and 1980.
As unemployment rates rose, so did homelessness. In 2014, roughly 700 of the city's 147,000 residents were unhoused.
Rockford has been working to reverse that trend since partnering with Community Solutions, a New York City nonprofit dedicated to ending homelessness through a housing-first approach, in 2015. As a result, in 2017 Rockford became the first city in the nation to reach functional zero, effectively ending homelessness, for two of the city's homeless populations: veterans and the chronically homeless.
Reaching functional zero homelessness doesn't mean that no one in Rockford experiences homelessness. But it does mean that there are more people getting housed than there are people becoming homeless. And that when homelessness does occur, it's rare and brief.